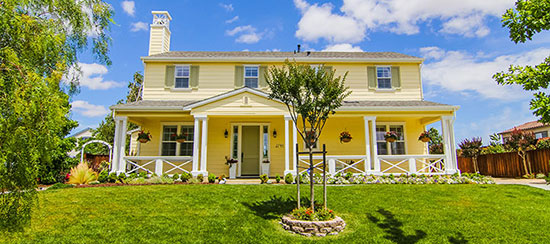 Benefits of Using a Buyer's Agent
Choosing to have representation in your purchase transaction is one of the easiest decisions you can make. A Buyer's Agent's services are usually FREE, they get paid by the Listing agencies advertising the Houston homes for sale. Most people may buy 3 homes in their lifetime. Let Pearl Partner Group, REALTORS ® guide you in this process that they do everyday. Our Houston real estate agents are here to help you, advise you on market trends and negotiate the best price possible on the home of your choice. With your best interest at heart, Pearl Partner Group, REALTORS ® have a passion for helping our clients realize their dream of home ownership.
---
Homes For Sale
Browse Houston Homes for Sale and all available MLS home listings. Create your own custom search using our advanced search tools.
Pre-Approval
In the current market, most Sellers will not consider an offer unless a pre-approval letter or proof of funds letter is attached. It is wise to have your pre-approval letter in hand before starting to view homes. Many homes can already have offers placed within hours of being put on the market. Not only is it our job to negotiate the best deal for you, but also to get you the home that you really want. Being prepared is another great way to ensure you get the home of your dreams.
Relocation
Relocating to the Houston area can be exciting and maybe a little overwhelming. Let our relocation experts get you familiar with Houston suburbs, neighborhoods, schools and more.
Veteran Home Buyers
Our military friendly real estate agents are experts in the VA home loan process. The zero down VA loan program is a wonderful benefit to those who have served. There are a few things to be on the look out for when searching for a home. Our real estate agents can help identify red flags and guide you through a smooth transaction.
First-Time Buyers
Home ownership and the financial benefits of owning a home are exciting. Pearl Partner Group, REALTORS ® are here to answer those questions you don't yet know to ask. Let us guide you and educate you along the way so that you are 100% prepared and confident when you find the home of your dreams.
Home Warranty
Home warranties are popular with many Houston home buyers. It can be purchased outside of the transaction but many are negotiated in as part of the deal. A home warranty typically covers the home and its major components for about a year. This puts many home buyers at ease so that they potentially do not have to worry about repair items that first year they are in the home. A home warranty does not replace the need for getting a home inspection prior to purchasing. There is fine print to read with each home warranty company to find the plan that's right for you with the coverage level you desire.