Pearl Partner Group Careers
Our goal is to make you one of the best and most knowledgeable agents in the business!
Pearl Partner Group encourages our agents to be technologically savvy to keep up with customer demands. We give you the tools to be successful and current in our market.
When we provide the best service to our clients, we have achieved success!
Sponsorship Benefits
NO transaction fees
NO office fees
NO franchise fees
NO desk fees
NO training fees
Broker pays E&O Insurance
Yard signs provided
Professional company email
Transaction Management System
Hands-on Training and Mentorship
Broker support
No required floor time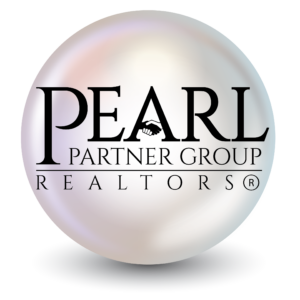 Earn rewards and advance in the company when you bring members to the team. Become a Partner in the company to earn higher commissions. Unparalleled Recruiting Rewards will make you love your "forever brokerage." Pearl Partner Group's mission is to give our agents the opportunity to grow a business without a ceiling. Work smarter and build a very bright future!
Advance to Senior Partner plus, receive lucrative rewards proving to be the most profitable opportunity in your real estate career!
Join Us!
Contact us today! Schedule an appointment to learn more about the opportunities available with Pearl Partner Group.
"My income hit a ceiling when there weren't enough hours in the day to work. I had to think of other ways to increase my income and advance my career. The solution I found is exactly the opportunity I want to offer our agents and is why Pearl Partner Group was formed."
– Adrienne Gill, Broker